Locksmith Services and Products - Washington DC
For any kind of problem related to locks that you might be experiencing at the moment, we at Metro 24 hr Locksmith have the right people for you. "Is there a good locksmith near me?" "Who can I call for locked keys in car?" Whether you need an office, car (automotive locksmith) or residential locksmith, or even someone who repairs garage doors - you are at the right place. Our licensed, bonded and insured team with more than 12 years of experience is ready to bring back the security to your home, work area or vehicle. Call us now! 202-759-5075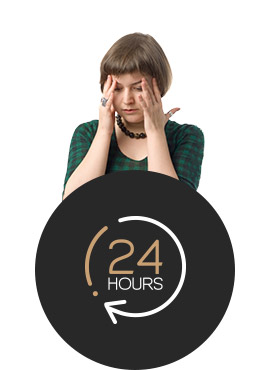 24 Hour Locksmith DC are happily serving the Washington DC metro with all types of locksmith solutions:
Emergency lockout/opening
Change/install/repair/upgrade any type of lock
Locksmith Products
At 24 hr Locksmith DC, you can expect only the best - brands like Kwikset, Weslock or Schlage, and numerous items like mortise lock, deadbolt lock / deadbolts, magnetic doors lock, sliding door lock, master lock, safe lock, front door locks, garage lock and more. Even though we operate with the top-notch goods, we guarantee you affordability. You can also easily assess your cost for the needed service by contacting us or filling out the form. All locksmith services that we provide are in your best interest.
Garage Doors
It is so easy to handle all these annoying issues when you know that 24 Hour Locksmith, Washington DC has got you covered. One of the many locksmith services that we provide is garage doors repair as well. We are available whenever you need us to replace or repair your garage doors, garage gate locks, garage doors springs and so much more using the best product and tools. Enjoy the comfort of working with a professional when reaching out to us - for any information you might need, do not hesitate to call right away.
From a house or office doors lock to a garage doors - we do it all. Call 202-759-5075 and hire the best locksmiths! Affordable, available 24/7 and licensed!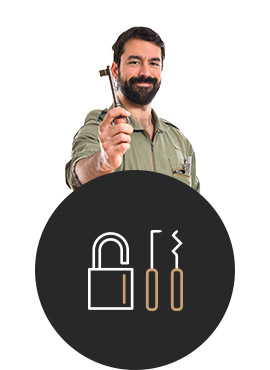 Rekey Locks
When you need someone to rekey locks for you, you want to make sure you hired the real professionals - like 24 Hour Locksmith in Washington DC! Rekeying is done when you don't want to replace the entire lock, but you want it to be available for opening with a different key. Our locksmiths will easily assess the situation of your locks and help you with rekeying. Also, we provide the service of master keying, so your lock can be opened with more than one key.
For any questions or requests that you might have, call us right away and consult your trustworthy locksmiths. We are available 24/7!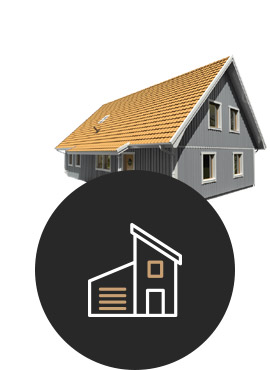 Residential Services
Restoring the security of your home is also a thing we are specialized in here at Locksmith Washington. We have all the needed products and tools to provide you with maximum security at home.
We can do the following:
Emergency locks replacement or lockout / lockouts
Installation/upgrade/repair of many types of locks
CCTV installation
Rekeying and master keying
And so much more.
Commercial Locksmith Services
24 Hour Locksmith DC services include restoring the security of your business. It is very important to keep the work place a safe place, so we are here to give you a hand.
Commercial services we offer include:
Emergency lockout/opening
High security system
Car lockout/opening
Ignition locks
Replacing or repairing any type of door lock
Key cutting
Key replacement
High-security locks
Safes-lock combination reset
And more commercial locksmith services.
Our well-trained technicians provide these services as efficiently and professionally as possible. The greater Washington DC (area code 202), enjoys Washington DC Locksmith's dependable services.
Call us and we will provide solutions to all your questions and job requirements.
Don't forget! We are the one stop shopping spot for all your security and locks solutions.